Cucumber Salad (With Horseradish & Mustard)
Parsley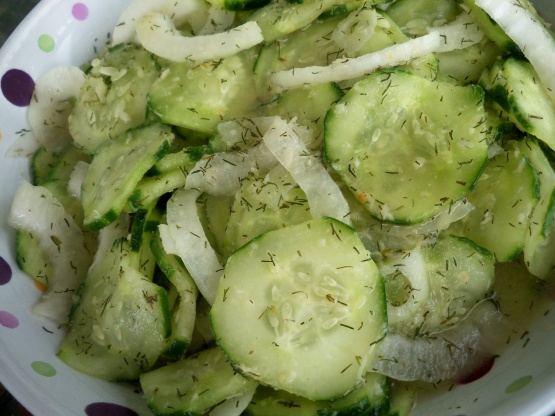 This is a easy and different way to use up those cucumbers from the garden. The horseradish and mustard add just the right amount of bite without being too spicy. Adapted from epicurious.com.
Slice cucumbers approximately 1/8 inch thick.
Sprinkle sliced cucumbers with salt and let stand for 15 minutes; rinse, drain and pat dry.
Mix together the vinegar, sugar, mustard, horseradish and dill. Add to cucumbers along with the sliced onions. Let stand for 15 minutes.
This will keep in the refrigerator for a few days.