Parsley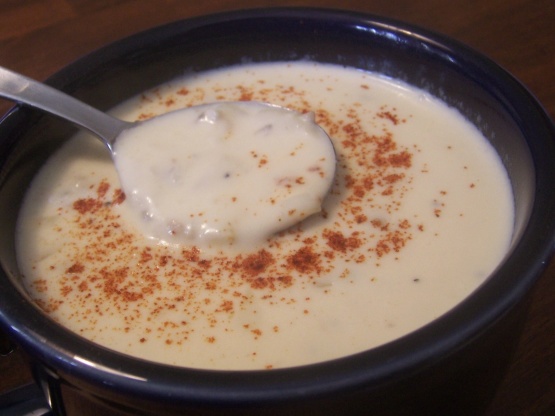 From a label on a can of clams - good stuff

It was okay...but I think it's missing someting..the paprika did help....3 starts for tast but I'd give it 4 stars for ease of recipe.
In a medium saucepan, cook onion in margarine until tender.
Gradually stir in flour and pepper; then add reserved clam liquid and Worcestershire sauce.
Cook and stir until thickened.
Beat half-and-half with egg yolk; stir into pan along with clams.
Heat through (DO NOT BOIL).
Garnish with paprika, if desired.
Refrigerate leftovers.