Parsley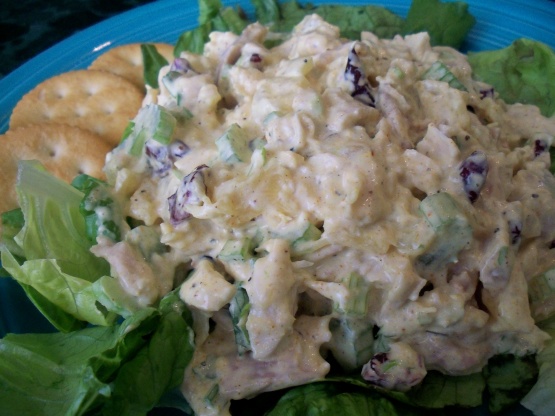 I love chicken salad, mostly because it's so easy to do. This one is a nice change from the usual with the addition of craisins. The cream cheese makes it super creamy, but I leave it out sometimes and bump up the mayo instead.
In a bowl, combine mayonnaise, cream cheese, and seasonings until well-blended. Add chicken and mix.
Stir in crushed pineapple, cranberries, onion, and celery. Add desired amount of pineapple juice for flavor and consistency.
Spread on bread of your choice to make a sandwich.