Country Style Pork Ribs in a Crock Pot
diner524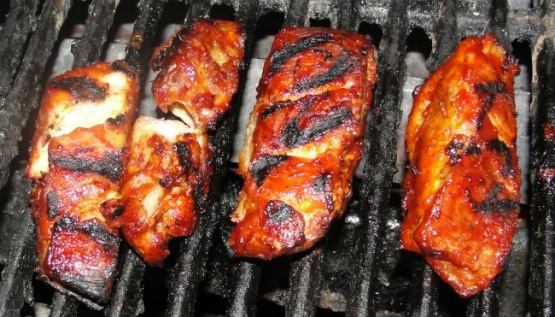 A quick and easy way to spice up pork ribs.

Top Review by Bergy
5 stars plus - Just delicious. Loaded with flavor and moist fall off the bone ribs.. I did not have any chili sauce at home so I used 1/4 cup Asian sweet Chili sauce & 1/4 cup BBQ sauce then cut back on the sugar to 1 tbsp. I made the whole recipe and will freeze half . A definate do again recipe. I did not pre brown the meat- I cut all the fat away before cooking. Cooking time 6 hours on low. I added a tablespoon of cornstarch 1 hour before serving as the sauce was quite thin. As said Delicious!
Brown Country Style Pork Ribs in Margarine or Butter. Mix everything and cook in a Crock Pot on High for 3-4 hours. Reduce heat to low for the last hour.
Chicken can be used in lieu of Pork.
Use the sauce as gravy on mashed potatoes.