BB2011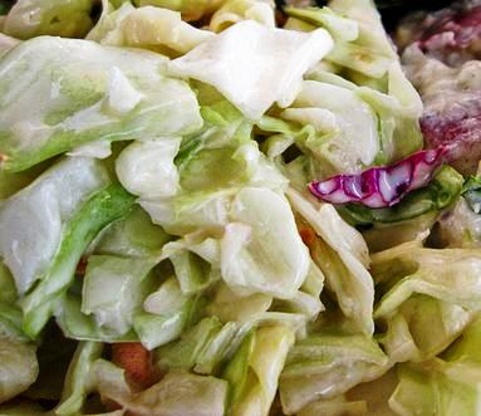 This is a great easy side dish that combines two favorites with something a little extra! You can use any type of mayo.
Steam the potatoes for 15 minutes or until tender. Place in the fridge to cool completely.
Mix together the mayo, vinegar, and sugar. Add the coleslaw mix and combine well.
Add pepper and cumin seeds and mix. Making sure the potatoes are cold, add them to the coleslaw and do a taste test for salt.
Garnish with chopped mint if desired.