Coleslaw (Cock of the Walk)
M. C.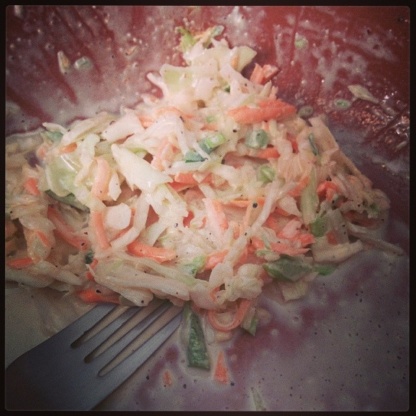 This is a copycat version of Cock of the Walk coleslaw. It's delicious.

Top Review by M. C.
Instead of chives and an onion, I used a few green onions, sliced extremely thin. Greens and whites. I also used a bag of pre-cut slaw with carrots. Then I eyeballed the rest of the seasonings. If you are familiar with the Cock of the Walk coleslaw, then you know when you have the taste just right.
Mix all the ingredients together.
If it is bitter, add more sugar and let stand in the fridge for at least 1 hour but its better the longer it sits.