Cold Asparagus With Mustard Dressing
Rita1652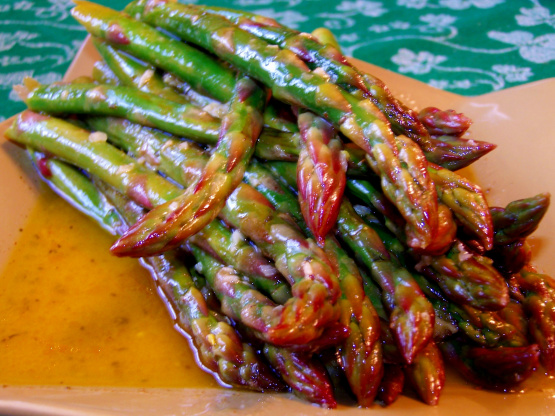 This asparagus becomes slightly pickled and is very refreshing during the summer. It is also very easy to make. The more you let it stand the more flavor the asparagus absorbs.

Yum! This was a great summer side dish, thanks for posting.
Steam asparagus until crisp but fork tender Chill in cold water to stop cooking process.
Mix together ingredients.
Add asparagus to mixture and toss.
Let stand in refidgerator for at least 1 hour.