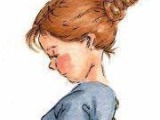 Rich and smooth. It takes half an hour to make, but it well worth the effort. Posting in response to a request. Plan ahead as it needs time to chill.
Directions
In a medium saucepan, combine sugar, flour and salt over a medium heat; gradually stir in milk.
Cook and stir over medium heat until the mixture is thick and bubbly.
Reduce heat to low and cook 2 minutes more.
Remove the pan from heat.
Separate the egg yolks from whites.
Beat the egg yolks slightly.
Gradually stir 1 cup of the hot mixture into yolks.
Return the egg mixture to the saucepan and bring the entire mixture to a gentle boil.
Cook and stir 2 minutes before removing the pan from heat.
Stir butter, vanilla, and coconut into the hot mixture.
Let cool 5 minutes, then pour into serving dishes and chill several hours until serving time.
The hot mixture can also be poured into a baked 9 inch pie crust for coconut cream pie.
Top with meringue and brown or just top with whipped cream.
Most Helpful
Can't go wrong with homemade pudding of any kind.