Tembleque (Puerto Rican Style Coconut Pudding)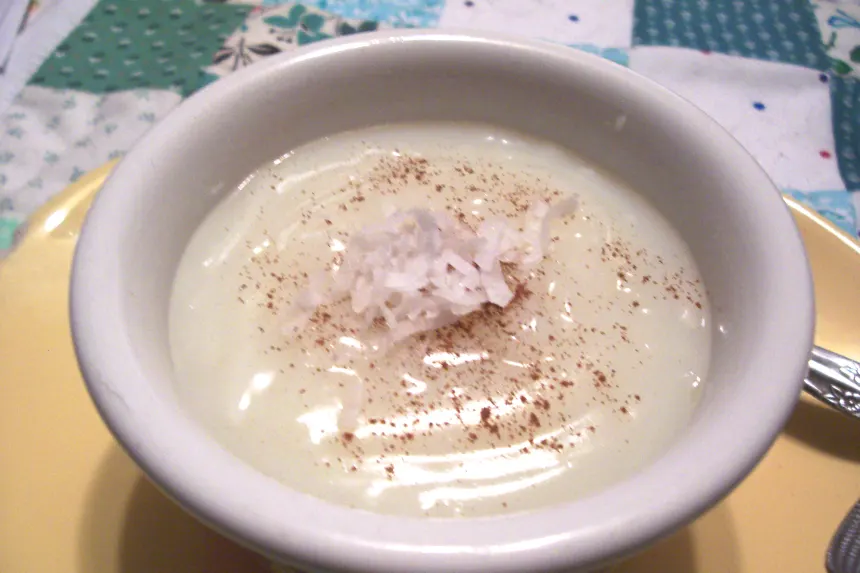 photo by Crafty Lady 13

Ready In:

15mins

Ingredients:

6
directions
In a saucepan combine milk and cream of coconut,corn starch,vanilla and sugar mix very well.
Stir constantly on medium high until mixture begins to boil and gets thick.
Let boil a couple more minutes still keep stirring, then you can either pour into individual dessert cups or a mold.
Let cool on tabletop, then refrigerate.
Top with garnish.
Enjoy!
Reviews
OK good recipe, but it should not be a pudding consistency. It should be like Jello. The name tembleque means to tremble or shake like Jello. My mother always made it for me and the joy of seeing it shake and jiggle was one of my best memories of this dessert. Not to mention how tasty it is. so if it comes out like Jello you done it right! so enjoy it and have fun it's a great dessert.

 

Absolutely delicious. I was afraid that I would get that jello-y texture too but I didn't. Next time I will add only 2tbsp of sugarbcaz the cream of coco that I used has the right about if sweetness. What I've learn in my many years of cooking and baking that when it comes to cornstarch not all of then thicken or react the same way. Try changing name brands to see if you get a better consistancy or try adding less cornstarch for less thickness. It's best to never stop stirring it while it's heating up, it creates unpleasant lumps. After it thickenes up put it in it's serving dish right away.