Coconut-Macadamia Nut Pie
An oldie but goodie from Southern Living.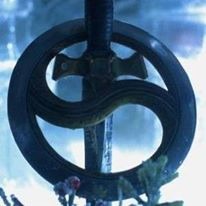 The delicate sweetness of the coconut combined with the macadamia to produce a wonderfully delicious pie. Super easy to make, the hard part was waiting for it to cool. Made for the Dining Daredevils ZWT 5
Preheat over 425 degrees.
Fit piecrust into a 9 inch pieplate according to package directions; fold edges under and crimp. Freeze 15 minutes.
Bake 6 -8 minutes or until golden; cool on a wire rack.
Whisk together sugar and next 5 ingredients; stir in nuts and coconut.
Pour into prepared piecrust.
Lower oven temperature to 350 degrees and bake 55-60 minutes; cool on wire rack.