Prep 15 mins
Cook 30 mins

This is the best cocktail meatball I've ever had. We didn't have chili sauce, but I found Quick Chili Sauce and made it homemade. Really a surprising but wonderful concoction of ingredients--sweet and spicy. We used blackberry jelly instead of grape and baked the meatballs in the oven at 350 for 20 minutes or so instead of cooking in shortening. We also put it all in the crockpot and watched them disappear. Recipe courtesy of Golden Heritage Cookbook fiftieth Anniversary/The Officers' Wives' Club of Fort Benning, Georgia (Mrs. Edward G. Bradshaw (Mackie).
Directions
Mix all meatball ingredients and gently shape into 1 1/2 inch balls.
Melt shortening in large skillet and brown meatballs.
Remove meatballs from skillet and pour off fat.
Heat chili sauce and jelly in skillet, stirring constantly until jelly is melted.
Add meatballs and stir until thoroughly coated.
Simmer, uncovered, 30 minutes.
Serve in chafing dish.
Reviews
Most Helpful
This is one of the recipes my mother wrote out and sent with me when I moved out. It is always a huge hit. I usually always make a double batch. There's something about the recipe for the meatballs that makes this recipe amazing! I've had the frozen meatballs in the chili sauce and jelly and it is NOT the same. Kids LOVE these and teenage boys can't get enough! Staple in our family for generations to come I'm sure! Thank you for posting!!!

I love Cocktail meatballs so much, that sweet/chili sauce with juicy meatballs just gets me every time! We loved this recipe so much, I swerved it with spaghetti as my fiance fancied spaghetti and meatballs and it soon disappeared! We also had leftover meatballs, which I had for lunch the next day! So delicious!!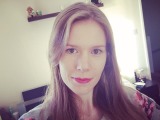 Super yummy and filling! This could be a main course because I didn't have room for anything else after eating them. Perfect for potlucks and parties. Thank you AmyZoe for posting!