Boomette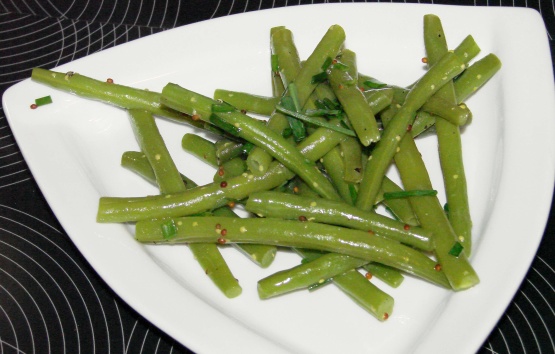 Cooking Light. March 2004.

Mmmm...these green beans were so good. I can foresee this becoming a regular in August when the bumper crop of garden green beans are ready to be picked. For now I needed to used up some canned beans and this really flavored them up nicely. Served with Gnocchi in a Creamy Mushroom Sauce and Toasted Sesame Seed Bagels. Thank you.
Steam green beans, covered, 5 minutes or until crisp-tender.
Remove from steamer; toss with remaining ingredients.