nisea916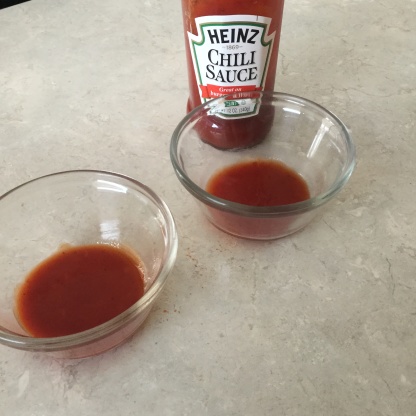 This is Top Secret's version of Heinz's Premium Chili Sauce. I use it all the time and usually have to run to the store to buy it for a recipe. I am posting this so I won't have to run to the store all the time. Per Todd Wilbur: you can make this into Heinz Cocktail Sauce by stirring in 2 teaspoons of prepared horseradish when the sauce has cooled.

I am living in Australia for the next few years and there's no Heinz Chili Sauce here-- not even close. So I used this recipe and it was great. I did change it by using Heinz Ketchup instead of tomato puree and then omitted the vinegar and used brown sugar instead of plain. I also added a little more of the dried onion flakes. Just be careful to cook on low and keep stirring, I scorched mine by walking away-- but it was still fine.
Whisk all the ingredients together in a small saucepan.
Place over medium heat.
When mixture begins to bubble reduce heat to low and simmer for 30 minutes.
Cover and cool.
Refrigerate when cold.