Chicken (Or Turkey) a La King
Prep 10 mins
Cook 10 mins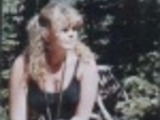 We always have this meal made with leftover turkey after the holidays. It is one of my father's favorites.
Directions
For sauce, melt butter or margarine in a large saucepan.
Stir in flour, salt, and pepper.
Add the milk, water and bouillon all at once.
Cook and stir over medium heat until thick and bubbly.
Stir in the chicken or turkey, mushrooms, peas and pimiento.
Continue to stir and cook until sauce bubbles again.
Serve over toast points, English muffins or biscuits.
Reviews
Most Helpful
Excellent recipe, easy and not overly rich. Hubby and daughter loved it. I added more mushrooms and an half a cup peas and carrots.

This was delicious!! I made it after getting home from work and it was easy and quick - perfect after being gone all day. And my family loved it!
This was great! I added fresh mushrooms, and used biscuits to serve them with. I felt like the quality of the chicken bouillon I used really boosted this dish. My husband thanks you! Edit* I have begun using 4 T butter, 1/3 c flour, and 2 1/2 c milk, omitting the water, for a creamier consistency. You just have to add the milk slowly and keep stirring til it thickens. It really goes well with this recipe.