lewcys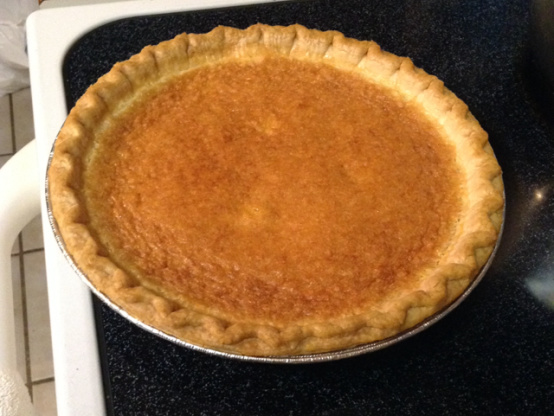 A big hit with friends and family. A real treat for my friends in New England.
A few tips...
Pie is done when there is no wave while you pull out oven rack. Should be a firm top.
To prevent top from cracking, turn oven off, then crack door open. Let rest in oven 15 minutes.
Bake pie crust first. Make a collar around the crust with foil. Remove collar while pie is still hot.
Use white vinegar.
Serve cold.

When I'm homesick for Texas, this is my serious comfort food. Thank you, Susie!
Preheat oven to 350°F.
Combine filling ingredients in mixing bowl; beat on high speed 3 to 5 minutes or until very well mixed.
Pour into pastry shell.
Bake 25 to 35 minutes or until golden brown and firm.
Cool before serving.