Kathy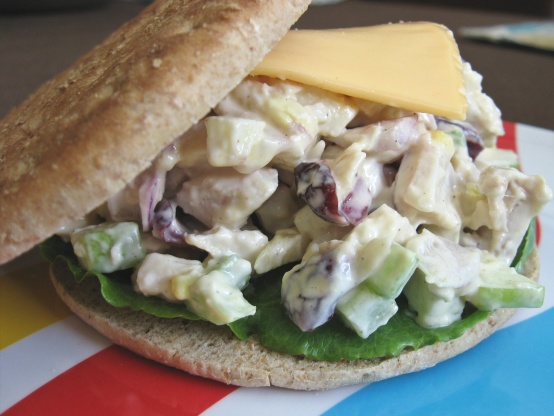 The original recipe is from TOH with some additions by me. We had this for lunch today and really enjoyed it. Cook time is refrigeration time.

Top Review by Kathy
This chicken salad has lots of different flavors and textures that work well together. I thought I had a package of dried cherries in the pantry, actually is was dried cranberries, but they were good. I loved the crunch of the apple, celery and almonds. This recipe is a winner!
In a large bowl, combine the chicken, cherries, celery, onion, apple, egg and sliced almonds.
In another small bowl, combine the mayo and lemon juice.
Add to chicken mixture and mix well.
Season with salt and pepper to taste.
Refrigerate for 1 hour to allow flavors to blend.
Serve on Croissants or crackers.