Bergy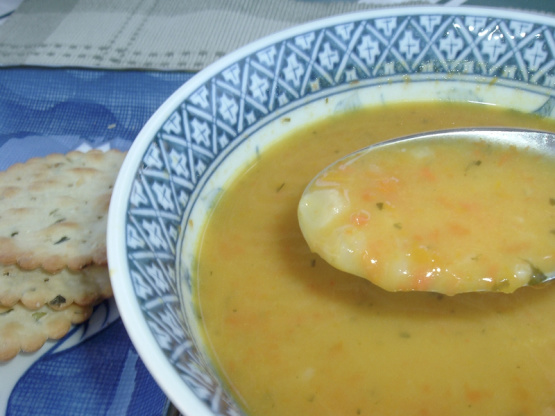 Carrot and potatoes go together surprisingly well. This soup testifies to that.

Easy soup. Good way to get more carrots into your diet. Filling and healthy. My suggestion to make this recipe easier: Boil diced carrots and potatoes in small amount of water until tender, mash (e.g. w/ potato masher), and then add the chicken broth to your desired soup consistency. Alternative to pureeing in a blender.
Saute onions& garlic in margarine until tender.
Add chicken broth, carrots, potatoes, Italian seasoning and bay leaf.
Simmer, uncovered, until vegetables are tender, about 20-25 minutes .
Discard bay leaf and puree soup.
Season with salt& pepper.