Canadian Cheddar Cheese Soup
Parsley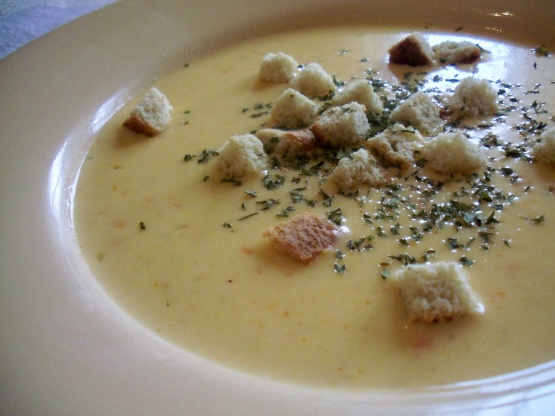 A great hearty soup. Very filling.

To make this soup just a little richer, I would use two cups of chicken stock instead of the water, and skip the bouillon cubes. Adding a little salt would make up for the loss of flavor.
Melt butter in saucepan, and sauté onion and carrots until tender.
Blend in flour, paprika, dry mustard and bouillon cubes.
Gradually stir in milk and water.
Cook over medium heat, stirring constantly until smooth& thick, and mixture comes to a boil.
Remove from heat.
Gradually add cheese, continually stirring until melted.
Serve immediately sprinkled with chopped parsley.