Cajun Chicken Fettuccine Alfredo
lazyme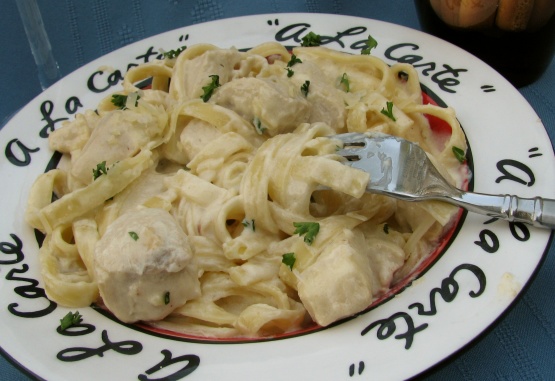 This recipe is versatile, it can have a little kick, or a lot of kick! My family loves it and is requested often!!

Thanks Chef for posting this recipe. My DS's asked me to make Cajun Chicken Fettucine, and so I typed in recipe search and yours was the only one that popped up. So glad it did as they were very pleased with the results. I used 1/2 and 1/2 instead of the heavy cream and it turned out perfect. 5 Stars!!!
Cut the chicken into bite size chunks and fry with the garlic.
When chicken is done, add the cream and stir just until bubbly.
Then add the Tony's seasoning and the parmesean cheese and cook until bubbling, but dont let it curdle.
Make fettucine according to package and mix all together when done!