Butterscotch Cookies (No Bake)
Chef Dee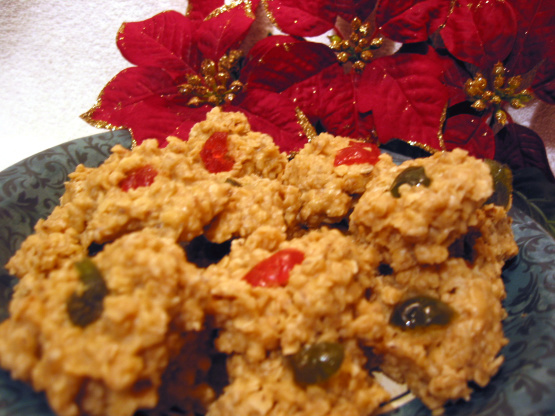 These are easy to make and can be made with other chips besides butterscotch. They can be frozen for later use as well.

Awesome! What a nice break from the usual chocolate peanut butter ones! I have a child that can't have peanut butter so he is especially appreciative!
Put margarine, evaporated milk, and sugar in a pot.
Heat and stir until boiling.
Boil 1 minute, stirring constantly.
Remove from heat.
Add butterscotch chips, stir well.
Add oatmeal and stir again.
Cool silghtly until mixture can be handled.
Drop onto greased cookie sheets.
Chill until firm.
Can be frozen for future use.