Bulgogi (Korean Beef) with rice and lettuce
Prep 30 mins
Cook 30 mins
Directions
To prepare the meat: Cut the beef into very thin slices.
(The partial freezing will make slicing easier.) Crush the sesame seeds lightly.
Combine with the light and regular soy sauce, brown sugar, sesame oil and garlic.
Pour over the meat in a glass dish, cover and refrigerate overnight.
To prepare the sauce: Combine the hot bean paste, sesame seeds and oil, the sugar and vinegar in a bowl; mix with a spoon until sesame oil is blended in smoothly.
Cover and refrigerate.
Remove 1 hour before serving.
Cook rice, set aside to keep warm.
To prepare the vegetables: Cut the zucchini into ½-inch slices, then cut each slice into thirds; set aside.
Combine the green-onion shreds, sesame oil, vinegar and seeds.
Set aside.
Heat the oil in a heavy skillet over medium-high heat.
Stir-fry the zucchini until browned and tender; transfer to a bowl.
Stir-fry the onions and garlic with the red-pepper flakes until tender-crisp; combine with the zucchini.
In a large, heavy skillet set over medium-high heat, stir-fry the meat in several batches for about 30 seconds to 1 minute on each side.
(Do not crowd the pan as the meat will steam.) Transfer to a platter.
To serve: Place some of the rice, meat, vegetables and sauce in a lettuce leaf and roll.
The dish is meant to be eaten with your fingers.
Most Helpful
This is my favorite meal. My parents good friends wife is Korean and she used to make this for us everytime she came to visit. She usually made it with chicken thighs....and of course fresh Kim Chi is a must!

This was a very good Bulgogi recipe. I used 3 cloves of fresh minced garlic for a more authentic Korean flavor, otherwise I stayed true to the recipe. I've not had zucchini with this dish before, and yet it complemented it very well! The flavors were very well balanced. This dish was simple to prepare and very pleasing to the eyes as well as the palate. Thank you for sharing! ~Buddha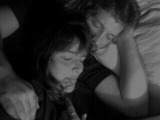 I used top round steak for braciole & sliced that into little strips - worked great. I SUBSTITUTED black bean sauce for the hot bean paste because I couldn't find the hot bean paste. It was delicious. I liked this a lot because I could prep everything & when I got home I just fried up the veggies & meat & voila! dinner in 10 minutes! I have GOT to tell you, Kiwi....my kids went back for more until it was ALL gone - my little one went back 6 times!!! They had a BLAST assembling their little rice rolls! Even THE PICKY ONE went back repeatedly & finished off the zucchini! I'm ususally telling them that zucchini is the veggie du jour & they *have* to have 1 small serving! Yep, THIS recipe is a KEEPER! Thanks, hun!!!