Braised Leeks With Tomatoes
lazyme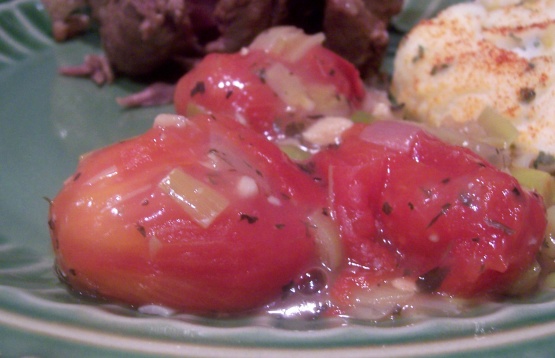 A simple side dish that goes together quickly in the microwave. From Cooking Light, June 1995.
Combine the first 7 ingredients in a 2-quart casserole; stir well. Cover with casserole lid, and microwave at HIGH 6 minutes, stirring after 3 minutes.
Combine wine and cornstarch in a bowl, stirring until blended; add to leek mixture. Stir in tomatoes.
Microwave, uncovered, at HIGH 6 minutes or until thickened and bubbly, stirring after 3 minutes.
Yield: 5 servings (serving size: 1/2 cup).