Jubes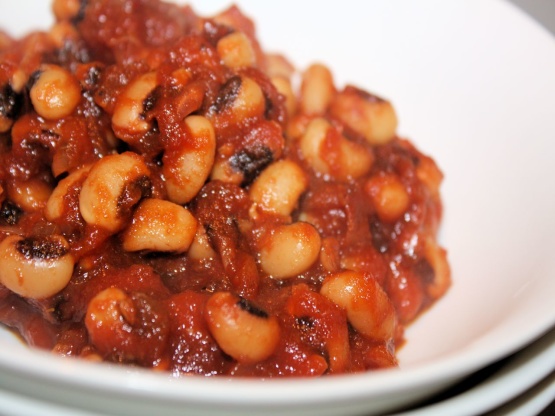 One of our adventures was to attend cooking classes, held by and Indian lady in her own kitchen. There would be 6 participants, and she handed out the recipes for the meal, for which we each chose one to prepare, with her assistance. After about an hour, all the chaos came together, and we had a lovely meal. Her DH cleaned up EVERYTHING !! They are a tad spicy -- so don't assume you can eat a portion the size of baked beans. Doubles easily.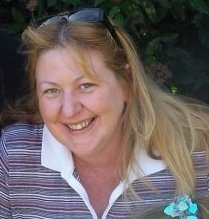 Top Review by Jubes
Loved these beans! As we can't purchase canned black-eyed beans/peas here, I bought dried and cooked them in the pressure cooker. I used a bottle of tomato sugo for the tomato sauce (in Australia our tomato sauce is more like ketchup). I left out the green pepper as I forgot to buy a green capsicum....but the beans were fantastic. Great flavour and I could see these beans left-overs heated in the oven in individual ramekins with an egg baked on top. Delicious receipe and one that I would definitely make again. Spicy but not to hot. Photo also to be posted. Reviewed for May Recipe Swap in the Aus/NZ Forum.
Mix ingredients for sauce and set aside.
Heat oil in heavy frying pan.
When hot, put in onions and saute until golden brown.
Add garlic and cook for few seconds.
Add scallions and saute for 3 minutes.
Add ginger and green pepper, and cook for additional 3 minutes.
Add sauce, mix well, and simmer for 5 minutes.
Add peas, mix well in sauce.
Cover and simmer on medium-low heat for 20 minutes, stirring occasionally.
Serve and enjoy.