Prep 10 mins
Cook 25 mins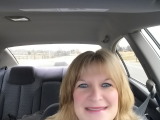 These are delicious. They are a chocolate cream cheese lovers delight.
Directions
Position a rack in the center of the oven and preheat oven to 350 degrees.
Place paper baking cups in twelve 2 inch muffin pan cups.
To make the filling: Using an electric mixer on medium speed, beat cream cheese, sugar, and egg until smooth.
Fold in the chocolate chips.
To make the cupcakes: combine the flour, cocoa powder, baking soda and salt.
In a large bowl, using an electric mixer on medium speed, beat the sugar, oil, water and vinegar until combined Gradually stir in the dry ingredients.
Fill the prepared muffin cups one third full.
Spoon heaping teaspoonsfuls of the cream cheese mixture onto the chocolate batter in each cup.
Bake for 20 to 25 minutes, or until the tops spring back when touched.
Remove from the pan to a wire rack to cool.
Most Helpful
I have been making these cupcakes for a few years now, and they are ALWAYS a hit. Only thing I do different is that I use regular white vinegar. I am not a very big chocolate fan, but I must say these cupcakes are simply DIVINE!!! Beware, though...they are addicting!!! Great recipe! ~Manda
I have noticed reading the different offerings of this recipe here at Zarr that there are many varriations. What a treat..trying out each one to see which fits the favorite catagory.. rough job, but someone has to do it, right?
Yum! I was a little worried when the batter seemed too watery, but these turned out great. I filled some cups 2/3 full w/ chocolate batter before adding the cream cheese and i think those came out better than those only filled 1/3 w/ chocolate batter. Using milk instead of water is a good suggestion from najwa.