Diana 2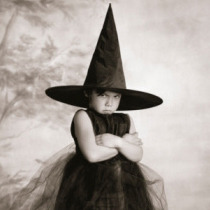 Love your buns BB. :) Great taste and easy to mix. I did have a bit of trouble putting the dough into the muffin tin. Sprinkled it with additional flour, and it was much easier. I cut the recipe in half, and ended up with 10 rolls. (there was no mention of what to do with the egg, so I mixed it into the milk/shortening mixture) I probably could have stretched it to 12 if I had been a little smarter. There were a couple that were bigger then the others. lol I suck at portion control. Thanks for a wonderful recipe, we'll be having them with pot roast tonight....if I can keep Billy out of them. Made as a salute to Ed.
Dissolve 1 tsp sugar in warm water in large bowl.
Sprinkle in yeast. Let stand 10 minutes, then stir well.
Combine milk, 1/4 cup sugar, shortening and salt in saucepan.
Heat until lukewarm and shortening is melted. Stir well.
Add to yeast mixture.
Add 2 3/4 cups flour and beat vigorously with wooden spoon or electric mixer until smooth.
Gradually stir in remaining 1 cup flour.
Batter will be soft.
Cover with tea towel.
Let rise in warm place until doubled about 1 hour.
Stir down dough and let stand 10 minutes.
Fill greased muffin cups 1/2 full.
Let rise until doubled 45 minutes.
Bake at 375°F for 20-25 minutes or until golden.
Turn out of pans immediately.
Serve warm and cool.