Prep 15 mins
Cook 20 mins

This is a throw together dish that is easy and fast to prepare. My girls will eat this anytime.
Directions
Coat bottom of a 13x9" baking dish with half of the olive oil.
Cut mushrooms into halves and place in dish.
Cut onions into rings and spread them over mushrooms.
Give the contents of pan a good sprinkle of cajun seasoning.
Top with the fillets in a single layer (some overlap won't hurt).
Drizzle them with remaining oil and give the whole thing another shake of cajun spice.
Bake in 400 degree oven 15-20 minutes or until bubbly.
I usually use a little more olive oil because the juice is great for dipping.
Most Helpful
Best fish recipe I've ever made! Tasted so much like a dish I've tried and failed (until now) to duplicate from a restaurant in Aruba! I added green peppers to mushroom and onions. Topped fish with fresh sliced tomatoes before baking as others had suggested. When the fish was done baking I removed some of the vegetables and sauce and added it to couscous as a side. So good!! Thanks for posting! :)
I think what really makes this dish is the Cajun seasoning. I really didn't care for the onion; the flavor was very strong and somewhat overpowering. The raw onion does not mellow at all. It might be nice with some sauteed onions though. The cooking method is so easy though! Made for Spring PAC 2014.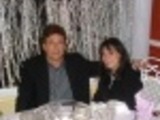 This is a Great recipe. <br/>Use 8 oz sliced mushrooms to save time. Definitely bake the mushrooms and onions mixture 10 minutes+ before adding the Tilapia. 2 oz. olive oil is about 4 TBS (divided) , but make sure that your mushrooms are coated, when you toss the mushrooms and onions, before putting them in the oven. I started with 2 TBS, but I had to use a bit more. The remaining 2 TBS olive oil was perfect for the fillets. (I only cooked two of them). I used McCormick's "Perfect Pinch" cajun spice, which I found in the Von's grocery store. I generously sprinkled the spice on the mushroom/onion mixture and again on the Tilapia. I didn't measure it, and it would change as how many fillets you are baking or to meet your personal taste. This is so simple, but it delivers great taste fish with vegetables. Served it with long grain and wild rice as a side. Although, I have many Tilapia recipes, this is probably my absolute favorite recipe.