Baked Creole Potato Wedges
Prep 10 mins
Cook 40 mins

I just received my swap package from PanNan, my partner in the annual herbs and spices swap. She included creole seasoning in the package and I decided to try to do something with it and this is what happened. They went down pretty well with my guests. If you like things particularly spicy you could go with a bit more of the seasoning.
Directions
Preheat the oven to 425 degrees.
Cut the potatoes into chunky wedges. Leave the skin on for extra goodness.
Combine the oil and the creole seasoning in a large bowl.
Add the potatoes wedges to that bowl and mix up with your hands to get all of the potatoes coated in oil and seasoning.
Put the wedges on a baking sheet and put into the oven.
Cook for about 35 to 40 minutes or until done depending on how chunky you made your wedges.
Most Helpful
These wedges were fantastic! I used Recipe#186029 with awesome results. Next time I might cut back on the oil a bit but other than that I will make it as stated. As I was making them for an entreé I pre-baked then for 30 minutes, spread on paper towel until my guests arrived and then place them back onto trays and into the oven for 15 minutes to re-heat and re-crisp. This worked perfectly and my guests were very impressed! Thanks for an awesome recipe that I can see myself using time and time again!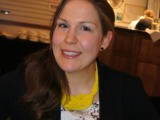 These were great! I only made 2 small potatoes just for me, and based on the other reviews, added a little more seasoning - I used recipe #187842. Great potatoes that were done in 35 minutes and tasted great. Thanks Sarah_Jayne for a nice new keeper. Made for Gimme 5 Tag.

These were a breeze to make and flew off the plate! We ate all of these potato wedges. I used olive oil instead of canola oil (I misread the ingredients), but they were still fantastic. I was hesitant about using a lot of the creole seasoning, but they turned out just about perfect with great flavor and a hint of spice. I will make these again - and soon - I have a 10 lb bag of potatoes sitting in the pantry that need to be used up soon! Made for the Groovy GastroGnomes, ZWT5.