teresas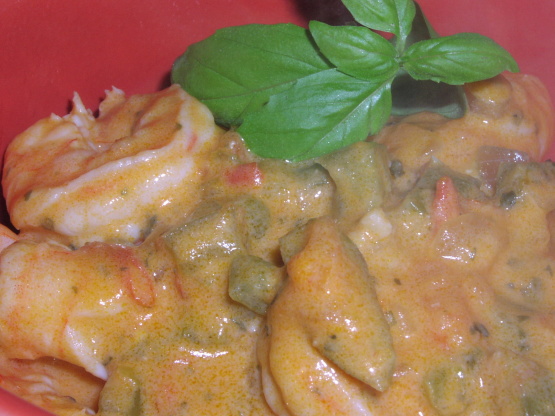 If you like fish stews you love this. Very quick and easy.

We enjoyed this although we did feel it was a bit on the bland side. I had to spice it up with a touch of red pepper flakes. I would suggest adding more cilantro and some salt. Served it over white rice. Very easy and quick to prepare. Thanks for posting.
Heat oil in skillet, add onion, pepper, tomatoes, cilantro, garlic and tomato paste.
Cook for 10 minutes.
Bring sauce to a boil, then add shrimp and lemon juice.
Reduce heat to medium and cook for 2 minutes.
Add coconut milk and bring the mixture to a boil.
Serve over rice.