Baby Kay's Shrimp Remoulade
Nimz1466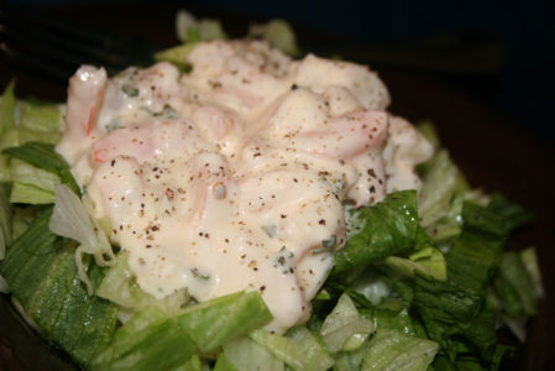 This is the best Shrimp Remoulade you'll ever taste. Recipe comes from a small cajun restaurant in Phoenix. Cooking time includes chilling.

This was a hard recipe to rate as I've never had shrimp remoulade before. The flavors blended well together but it just lacked some kind of seasoning. The only thing we could taste was the horseradish. I'll increase the creole mustard next time and the lemon juice and see if that helps for our preference. Thanks for sharing.
Mix all ingredients except shrimp together and refrigerate.
Cook cleaned shrimp and chill.
Just before serving add shrimp to dressing and mix.
Place shredded lettuce on chilled plates.
Divide shrimp mixture between plates.
Serve with crusty french bread.
ENJOY.
ALso wonderful added to a full salad.
Note:Creole Mustard such as Zatarain's brand can be found in well stocked supermarkets and gourmet food stores.