Awesome Marinade for Pork Tenderloin
Bergy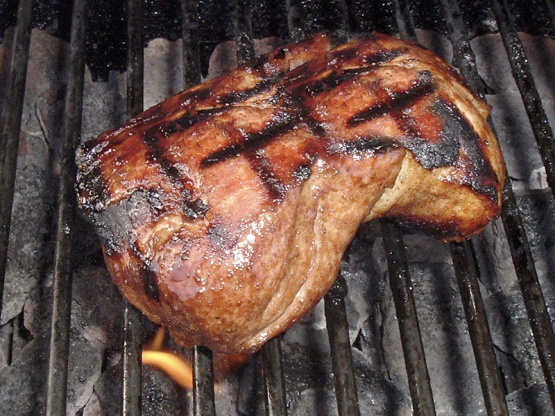 I'm passing this on from a girlfriend of mine. I made it and all I can say is "Wow"! I actually marinaded the tenderloins for 72 hours because I forgot I had it in the refrigerator and it was wonderful.
i have made this same recipe before, but i don't use cinnamon. This is a fabulous recipe. We dip it hot or cold in a mixture of wasabi paste and soya sauce. To taste. One of my favorites.
Mix all ingredients together.
Pour in gallon plastic bag, add pork, remove air and seal.
Marinade in refrigerator 48hours.
Grill 30 minutes turning pork tenderloins every 5 minutes.
Pork will become crusty brown all over!