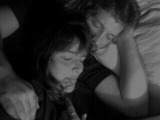 Note: Recipe has been revised since contest. Celebrate Autumn with the color of fall leaves (green spinach, orange cheddar, red onion, and golden brown mushrooms) blended together with ground turkey and seasonings for a healthy, delicious, and easy meatloaf recipe. Enjoy! :)
Directions
Mix all ingredients well. Place into a large loaf pan (or 2 small loaf pans). Spread ketchup over top if desired.
Preheat oven to 350°F and bake for 55-60 minutes, or until internal temperature registers 165°F Let stand, covered, for 10 minutes to set the meatloaf and to finish cooking (final internal temperature should be 170F.).
To serve: Remove from loaf pan and place on serving platter.
Most Helpful
I really really liked the idea of this recipe. The healthy ingredients appealed to me a lot. Unfortunately, the flavour just wasn't there for us. There was a 'funny' taste that I just couldn't figure out considering that I like all the ingredients. It was also a bit dry and dense so I would maybe add more breadcrumbs and egg. This will be really good with a couple of small changes. Good luck with the contest! :)

We enjoyed the spinach addition to meatloaf & I thought this one good flavor. It held together well, was perfect for slicing, yet was still moist. I followed the recipe exactly, but did omit the optional mushrooms. I can only imagine they would be a very welcome & tasty addition. I did miss the tomato topping on most meatloafs and thought the meatloaf was less colorful than expected, but those were our only quibbles. The leftovers heated easily & were tasty the next day. Served with recipe #403178 and glazed turnips. Good luck in the contest!

This meatloaf had an interesting combination of ingredients. I did add in the mushrooms and used recipe #89857 for the onion soup mix. The finished product was a little gray and I did top it off with some barbecue sauce. Good luck in the contest.