Deantini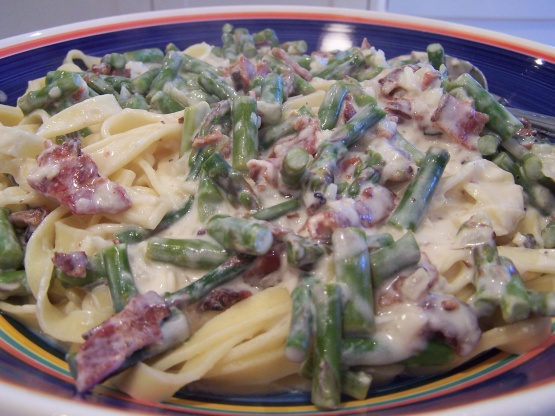 Another great way to fix asparagus; this time as part of the main dish. Recipe is from Taste of Home.
Cook fettuccine according to package directions.
Meanwhile, in large skillet, saute the asparagus, onion and garlic in butter until tender.
Add the remaining ingredients.
Cook and stir over medium heat for 5 minutes or until cheese is melted and sauce is blended.
Drain fettuccine; toss with asparagus mixture.