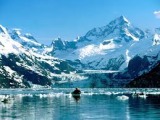 This is a healthy recipe from Ellie Krieger. I like to use these as a "to-go" dinner option for those busy weeknights. Good for lunches, though, too! I usually use a store-bought rotisserie chicken, instead of the 4 cooked chicken breasts, to make this recipe super fast and easy. I sometimes use regular romaine lettuce if I dont' have napa cabbage leaves. This is a very flexible recipe.
Directions
Make the sauce first, by combining the yogurt, mayo, brown sugar, soy sauce, mustard, sesame oil and chili sauce and stir until well blended.
To make each wrap, place 2 cabbage leaves on 1 wrap, then layer with a quarter of the chicken and peppers.
Drizzle with 2 T. of the sauce.
Top with an additional cabbage leaf.
Roll the wrap and serve or wrap in some foil to go!