Pamela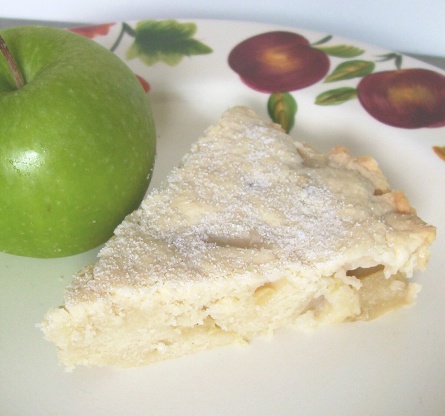 This is an adopted recipe. I will post an intro after I make it!!

Looking for ways to use up an overabundance of apples and this was really enjoyed by my family! I added in some walnut pieces for greater taste and it did the trick!
Preheat oven to 400 degrees.
Mix flour, 1/3 cup sugar, baking powder and salt.
Cut in 4 tbsp butter til mixture resembles to coarse crumbs.
Place 2 tbsp butter in a saucepan and cook apples until tender and liquid is reduced.
Stir often and let cool, then mix the whipping cream in.
Add apple mixture into flour mixture and stir until dough clings together.
On a lightly floured board, knead 6 times.
On an ungreased baking sheet, pat dough down into an 8 inch circle.
Bake for 25 minutes or until done.
Let cool for a little bit then separate.
Top with coarse sugar.
Cut into 12 wedges, slightly separating.
Serve warm.