Angel Hair Pasta and Crab With Alfredo Sauce
Ms B.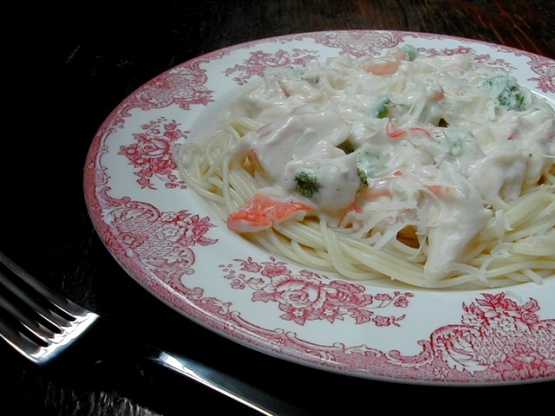 This recipe used prepackaged pasta and sauce to make your dinner time stress free! Add a prepackaged salad and it will make a truly easy and filling meal Very easy. I would serve the sauce over the pasta, instead of mixing all together.
Prepare pasta according to package directions.
Heat sauce and crabmeat in medium saucepan until hot; add pasta, heat through.
Top with cheese.