flower7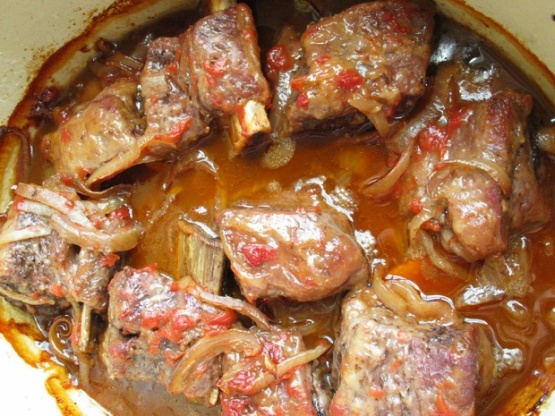 This recipe comes from a cookbook made by the women of my synagogue in the early 1970's. This is one of the best dishes - perfect for a winter meal over rice or mashed potatoes.
Cut ribs into 2 inch lengths.
Mix flour, salt, pepper and roll ribs until coated. Place in a large roasting pan with a lid.
Arrange in a large casserole and cover with sliced onions.
Mix together the catsup, vinegar, Worcestershire sauce, soy sauce, sugar and water. Pour over ribs.
Cover and bake in a slow oven, 300 degrees, for 3 hours.