Ace's Ruby Red Grapefruit and Orange Cake by Melissa Winner
Entered for safe-keeping. From Melissa Winner, Gulfport, MS, as entered in Cuisinart Stand Mixer competition, and later entered on Food Network's Ultimate Recipe Showdown as Ruby Red Grapefruit Cake. I prefer a glaze such as this on my Bundt cakes, so no refrigeration is needed, although Paula Deen likes a cream cheese frosting on hers (see Grapefruit Cake With Icing). This can also be made as two 9-inch layers, which would work better with the cream cheese frosting. Ms. Winner recommends serving with dreamsicle ice cream and a sprig of mint.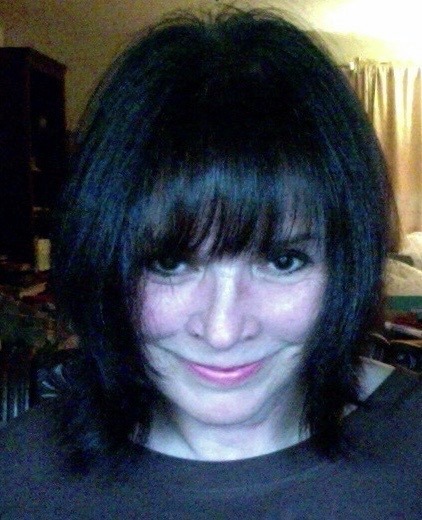 A bit of effort involved, but so worth it! I made this exactly as posted. It was a little time-consuming, though, between zesting and juicing. Even though I sprayed my tube pan liberally with Baker's Joy, it stuck a little bit when removing from the pan. The cake is incredibly moist and spongy, and the glaze takes it over the top. I probably ended up adding 1/2 cup or so of grapefruit juice to the glaze to get it to a pouring consistency. This is a real keeper! Made for Culinary Quest 2014.
PREPARE BUNDT CAKE:.
Preheat oven to 350 degrees Fahrenheit. Spray a large Bundt pan or 10-inch tube pan with nonstick baking spray with flour like Baker's Joy, or use Recipe #78579.
Sift together flour, sugar, baking powder, baking soda and salt.
Then put mixture into a stand mixer add eggs, and mix until combined.
Then add oil; mix until blended.
Next add grapefruit juice, orange juice, and banana, and mix until smooth and creamy.
Add sour cream and zests; just mix until combined and smooth.
Put cake batter into the prepared pan and bake for about 35 to 45 minutes or until a toothpick inserted in the center comes out clean.
When done turn pan onto serving platter let stand about 15 minutes then poke small holes in top. I use a straw; be neat about it.
PREPARE GLAZE:.
Mix juice and sugar until combined. If it is too thick add more juice a tablespoon at a time.
Stir in zest and pecans.
Pour glaze on partially cooled cake.
Let cool about 1 hour and serve.