PaulaG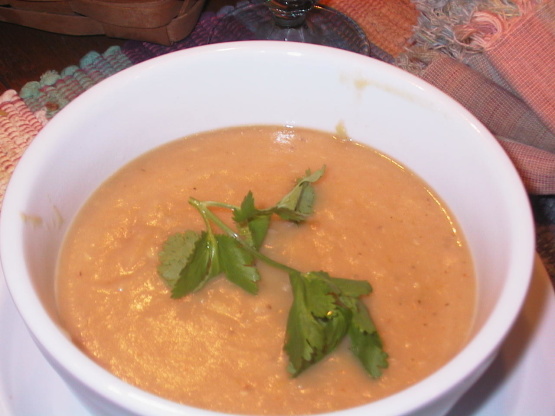 I am a garlic-lover! Don't worry, the garlic gets mellow when cooked, yet has wonderful flavour.
Peel garlic.
Cut the leek in chunks.
Peel potatoes and cut in chunks.
Boil the vegetable broth with tomato paste and herbes.
Add garlic, leek and potatoes.
Cover and cook on low heat for appr 40 minutes.
Puree the soup (in a blender or by hand).
Add creme fraiche and heat soup for 1 minute.