Low Carb Cheddar Cheese Souffle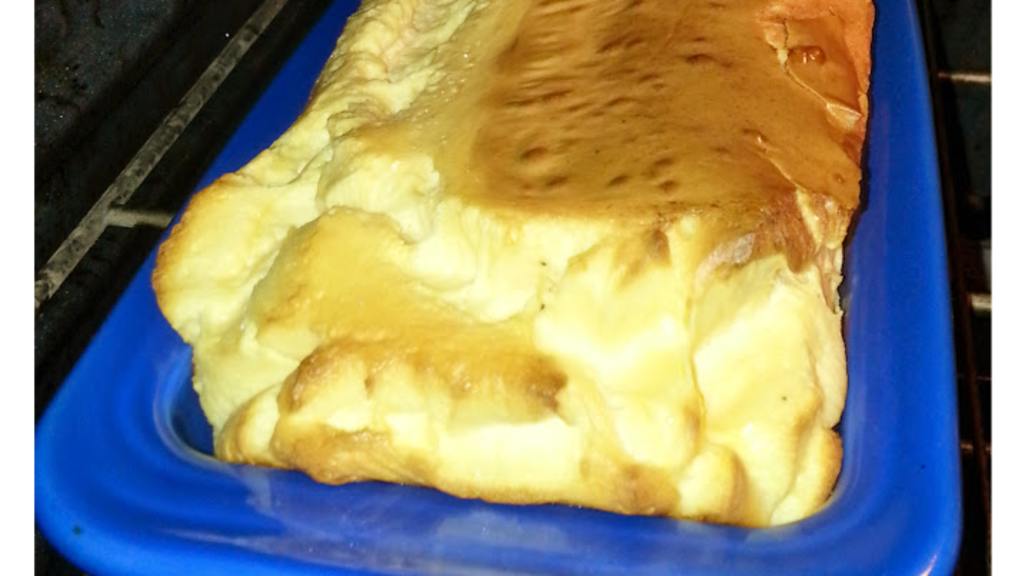 Ready In:

50mins

Serves:

Yields:

Units:
Nutrition Information
directions
1. Preheat your oven to 375 degrees and butter a large souffle dish or.
6 small souffle dishes.
2. Add to the blender the eggs, cream, Parmesan, mustard, salt and.
pepper. Blend until mixed well and smooth.
3. With the blender running, add the cheddar through the hole in the.
lid, one chunk at a time until all are chopped up and the mixture is.
thick. Add the cream cheese in the same manner. (Note – the mixture.
will be very thick at this time; it may be necessary to stop the.
blender and stir the mixture around with a spatula to fully.
incorporate the cheeses.).
4. Once all of the cheddar and cream cheese is fully incorporated, run.
the blender for 5 more seconds, just to get a little air in the.
mixture.
5. Pour the mixture into the buttered souffle dish(es).
6. Bake the souffle for 40-50 minutes depending upon your preference.
The original recipe says that either you can bake the souffle for 40.
minutes and use the "liquid center as a sauce to spoon over the rest.
of the souffle", or you can just do what I do and bake it for 50.
minutes to get a nice firm souffle all the way through.

The souffle will have a lovely brown top:
Submit a Recipe Correction
Join The Conversation
Made this as is, and it was fantastic. It came out of the oven with a beautiful golden crown. As CJ J noted, the crown fell, but that's a small price to pay when you're eliminating carbs. It also reheats well. Took the leftovers to work for lunch and let me say, this souffle is amazing with hot salsa.

It looked beautiful (photo in Fiestaware bread pan), then it fell. I sort of expected that as it lacks flour, but that's the whole point isn't it. Low Carb, no gluten, fast and easy to assemble. Despite falling it was still fairly light and fluffy and absolutely delicious. Will make again. Perhaps next time with a little more mustard.

When I read this recipe I thought it would turn out more like a baked omelet than a classic soufflé. I was wrong. It did not puff up quite as high as a classic soufflé, and was not quite as light, but it was very close and had great flavor with a beautiful texture. What a wonderful and delicious way to save both time and effort.