Buttery Garlic and Sharp Cheddar Biscuits - Low Carb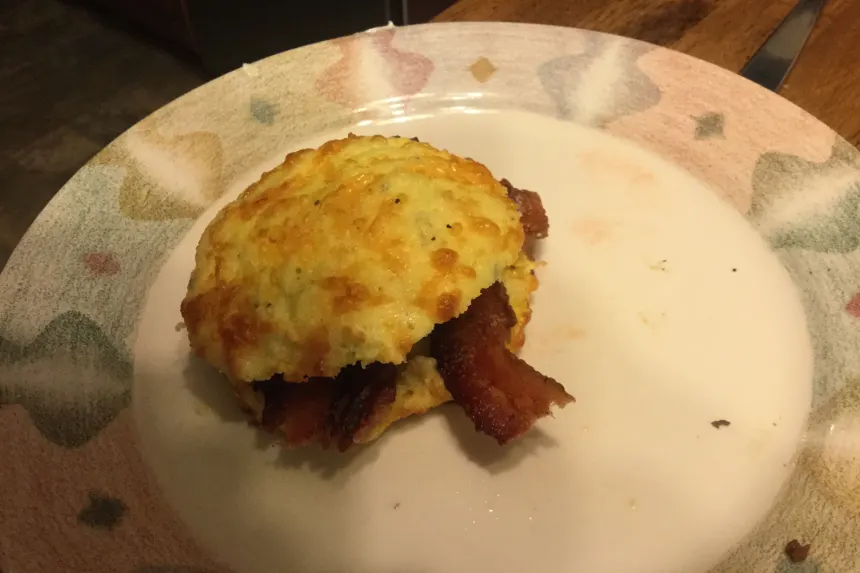 photo by Sally T.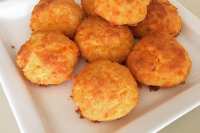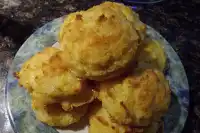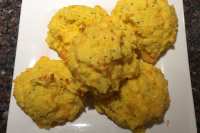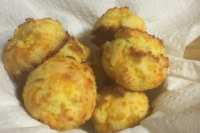 Ready In:

20mins

Ingredients:

7

Serves:

8
directions
Preheat oven to 400 degrees.
Line a cookie sheet with foil, and grease.
Whisk together eggs, butter, salt, and garlic powder.
Add coconut flour and baking powder and whisk until there are no lumps.
Fold in cheese.
Drop batter by the 1.5 oz (ice cream) scoop onto greased cookie sheet.
Bake for 15 minutes, or until lightly browned.
Let cool in pan for 5-10 minutes before removing and serving. Make sure that biscuits are completely cool before storage or they won't stay crisp.
Questions & Replies

Reviews
Just finished some of these with a low carb "gravy" on top for breakfast and I thank you from the bottom of my Southern food eating heart. I haven't had a country breakfast in forever cause I watch carbs. I was worried about the review that said these were too thin and spread so I baked them in a greased muffin pan. No issues tho. Once the coconut flour was stirred in the batter thickened right up. I agree that the person who gave the poor review must have made a mistake at some point because my biscuit dough was almost too thick to fold in all the cheese. Baked up crisp on the outside and soft in the middle. Got 9 smallish muffin shaped biscuits. Going to try these with different cheese and seasonings next time. Thanks for sharing.

 

I have shared this recipe with a good number of my low carb buddies. They've all been hesitant because of the other poor rating. I'm not sure what happened to that person, but my biscuits came out perfectly. This recipe is a keeper. Side note, I got 6 instead of 8 out of my batch, but perhaps I made mine a bit larger.

 

I tested this recipe and had no problems making the biscuits come out perfect. For those with issues of thin batter, you may want to make sure the coconut flour (I use Red Mill) is measured accurately and sifted. It is possible that if you are in a really humid climate, you might need to use a little more flour (flour absorbs moisture to create structure for baked goods) and fold it in and wait a minute or two for it to absorb the eggs (I used large) If the biscuits come up flat, you might want to check the date on your baking powder. Baking powder is a "double acting" meaning it needs both moisture and heat to do it's magic. It releases CO2 in the batter when added to wet ingredients and then again when heated during baking. I have the best results with it when the oven is calibrated correctly, in this case make sure oven is at 400 for the best rise. I tried this by weight and dry measuring cups and it came out the same for both. Terrific!

 

After reading all of the reviews, I decided to make these just as the recipe was written. They came out great! Fluffy and risen, not flat as some people's had. These are very much like Red Lobster biscuits. As a side note, I did all my mise en plas earlier in the day so all of my ingredients besides the cheese were at room temperature when I prepared these. Maybe that is the difference between them coming out flat vs. risen? I will definitely be keeping these in my recipe rotation.