9 Ways to Take Your Muffin Tin Beyond Breakfast

The muffin tin is hands-down world's most under-rated kitchen gadget. Long gone are the days where this metal tray collects dust until your baking itch strikes. With this roundup of fun-sized foods, you'll learn to embrace that muffin top in a whole new way.
get the Food.com app.
Watch on your iPhone, iPad, Apple TV, Android, Roku, or Fire TV.
Learn More
Tater Tot Cups with Cheese & Eggs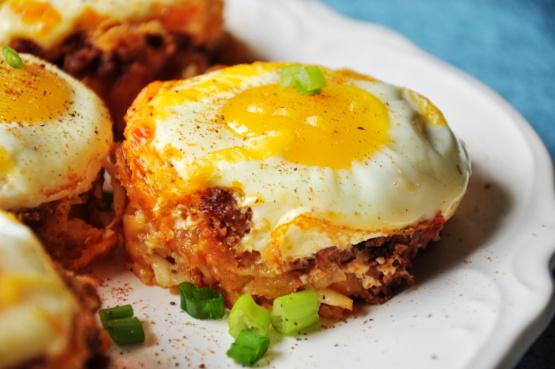 All hail this breakfast miracle. Crack open the sunny side egg staring you in the face and let the yolk porn ensue. Did we mention these lil' cups of joy are only four ingredients? Get the recipe >>
Lasagna Cupcakes with Roasted Veggies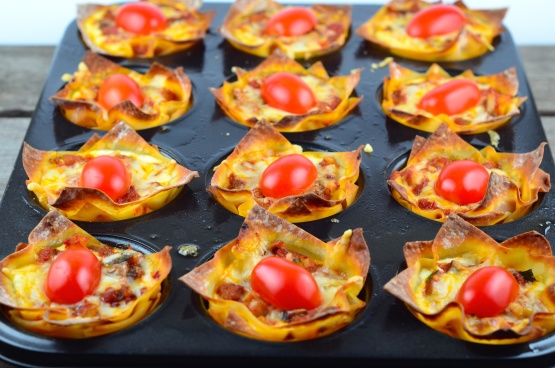 Love lasagna but hate the fuss of layering all those pesky noodles? We hear you. This Italian upgrade turns that same-old saucy dish on it's head by swapping pasta for wonton wrappers. They crisp up beautifully in your muffin tin, making them the ultimate holster for all of that ooey-gooey cheese. Get the recipe >>
Muffin Tin Crab Cakes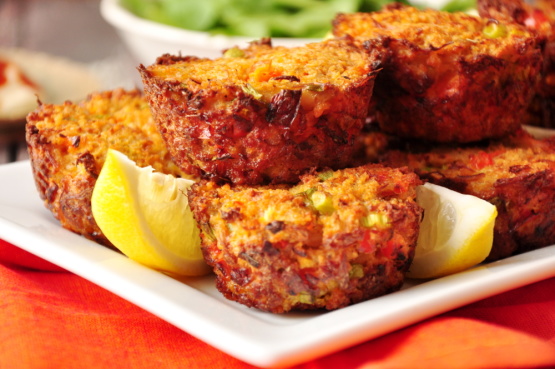 Are your crab cakes falling apart? Aint nobody got time for that. These savory cakes maintain the shape unlike their crispy, crabby counterparts thanks to the muffin tin. Get the recipe >>
Baked Eggs in Ham Cups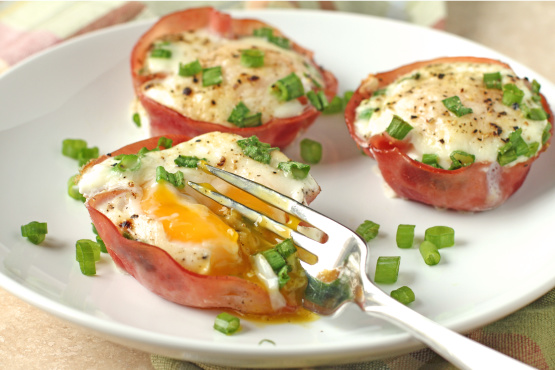 We love carbo-loading as much as the next guy, but it never hurts to start a morning without a loaf of bread. The muffin tin transforms everyone's favorite deli meat into a crispy ham cup. Just crack an egg into the middle of each and let this 20-minute bake do the hard work for you. Get the recipe >>
Sweet & Sour Muffin Tin Meatloaves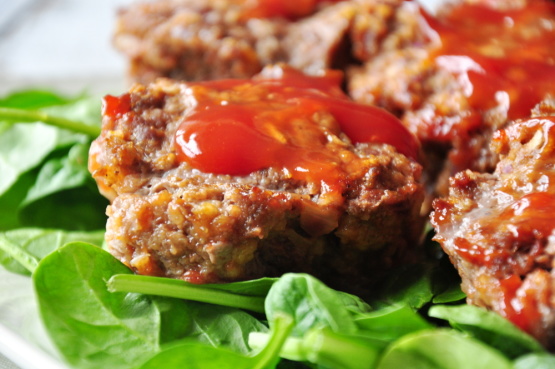 Like the other bite-sized grub on this list, the muffin tin turns these meatloaves mini in the flash of an eye. However, it also allows them to boldly goes where no loaf has gone before: The freezer. The small stature fits better in your ice box, turning this meaty main into an easy make-ahead dinner or snack. Get the recipe >>
Huevos Rancheros in Muffin Cups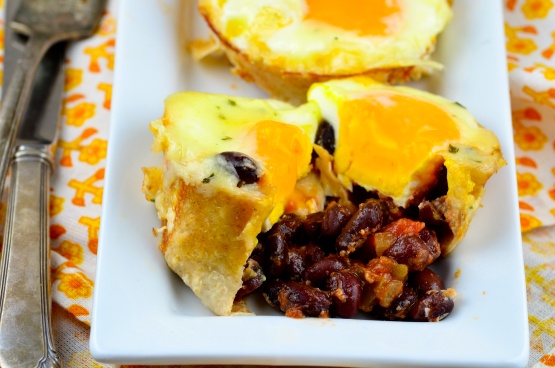 This mexi-muffin marvel turns a seemingly difficult breakfast into an easy morning meal. Just fasten some bits of tortilla into each muffin cup and load them up with beans, cheese and a runny egg. Get the recipe >>
Pot Pie Cupcakes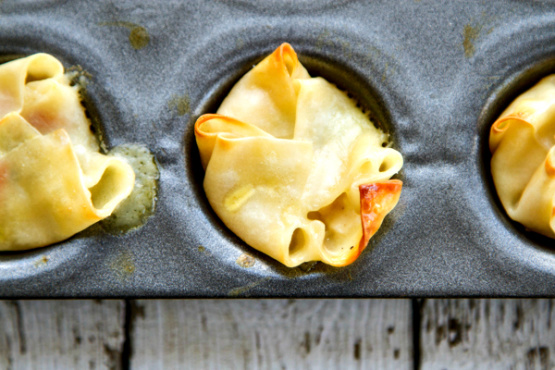 Craving pot pie but curiously out of biscuit dough? Don't fret. That ubiquitous cream and chicken filling still shines when it's served up in the center of an egg roll wrapper. Just bake, eat and repeat. Get the recipe >>
Pizza Tarts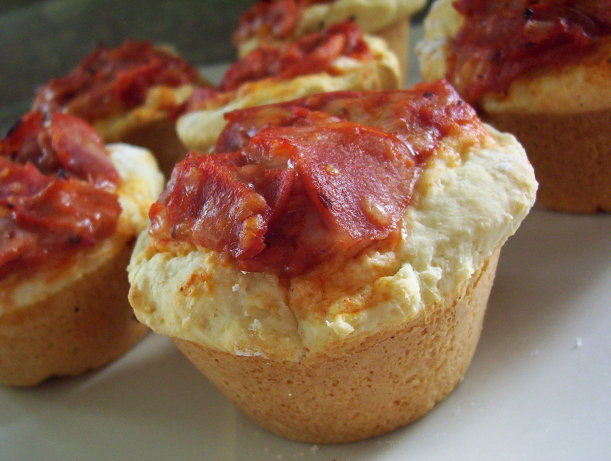 It's safe to say that these saucy tarts have stolen a pizza our hearts. Bada-cha! All jokes aside, biscuit dough makes this dwarf-sized snack even more flaky and buttery than the delivery version you crave. Get the recipe >>
Potato Gratin Muffins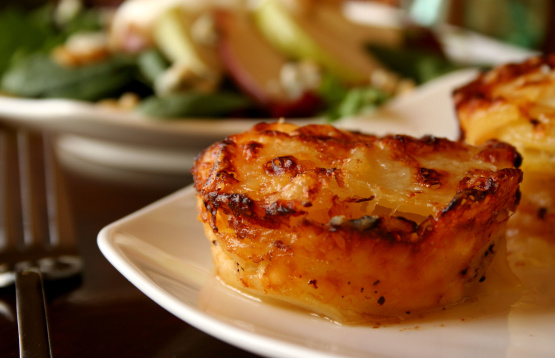 Sure, making a life-sized tray of potatoes au gratin gives you license to indulge in second and third helpings. But it also reserves that crispy potato action for corner pieces alone. In comes the muffin tin, the handy kitchen gadget that turns each potato ring into into a halo of golden-brown spuds. Get the recipe >>