Pamela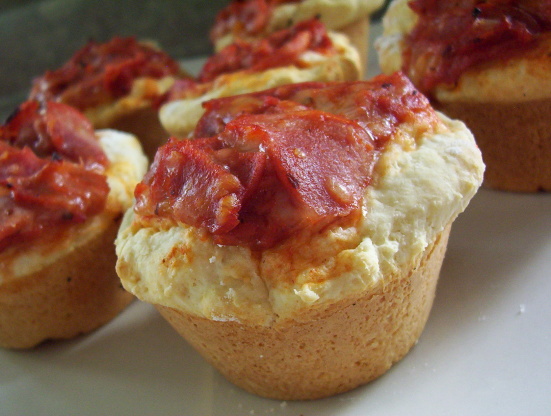 Great for potlucks! You can even make these in mini muffin tins to make them kid-sized! Use your favourite pizza toppings for the filling. For another savoury tart recipe try Cheeseburger Tarts Cheeseburger Tarts. These freeze well.

i made something like this.except i used pillsburry biscuits and i flattened them inside the muffin cups and filled with sauce and cheese and backed according to the biscuit directions.
Mix first 2 ingredients together to form a dough.
Roll out and cut 12 circles with a round cookie cutter or glass.
Put 1 circle of dough into each section of a muffin tin.
Mix remaining ingredients together.
Fill cups evenly with mixture.
Bake at 350 degrees for 15 minutes or until biscuits brown around edges and cheese in the filling melts.
To Freeze: Flash freeze on a cookie sheet. Transfer to ziploc bag, and label. To serve: Heat in microwave or oven until warm.