Alskann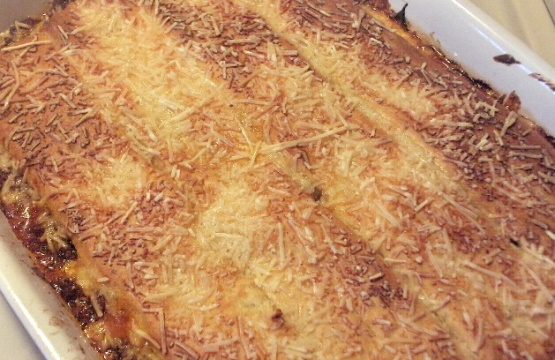 This recipe makes a very delicious ground beef casserole, and a tasty supper. Add a salad and garlic bread for a full meal. This recipe came in a church cookbook, and my family really enjoys this one!

This had a beautiful golden crust when it came out of the oven. I did increase the cooking time about 7-8 minutes. The crusty top was a nice contrast to the rest of the dish. This was easy to make and good, but for our tastes, something was missing. I thought perhaps adding some mushrooms would enhance this dish. My husband thinks adding some diced celery for a little texture would be a nice addition. All in all a good weeknight meal that has potential to be so much more! I think we will play around with this one a bit. Thanks for posting. Made for Spring PAC 08.
Brown meat and onions, then drain. Stir in spaghetti mix and tomato sauce. Combine cheese and sour cream. Pour hot meat mixture into 9x13" greased baking dish.
Spoon cheese mixture over the top. Seperate rolls into two rectangles and place on top.
Combine parmesan cheese and butter and crumb evenly over dough.
Bake at 375 degrees for 18-25 minutes.
Great served with French bread and a salad.