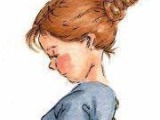 This was my ex father in law's recipe for Yorkshire puddings. He was a career cook in the Canadian military. These always turn out light and crispy. Great with a roast dinner and lots of gravy!
Directions
Beat the eggs together until light.
Beat in the remaining ingredients well.
Let stand, covered for 1 hour.
(This is a really important step) Fill muffin tins 1/4 full of oil or drippings and put into a hot oven until the fat is sizzling hot.
(450*F) Fill each muffin cup half full of batter, Place in a 450*F oven and bake for 20 minutes, gradually lowering the oven temperature every 5 minutes by 25 degrees until puffed, crispy and brown.