Ww 3 Pt. (Weight Watchers) Broccoli Quiche
Redsie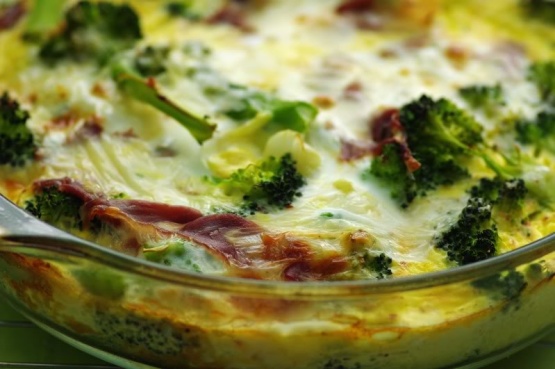 This is a recipe I came up with because I love broccoli and I like to stick to 3-4 pts for breakfast when I am on Weight Watchers. This quiche and 1 low fat english muffin keep me full until lunch.

Fabulous recipe for a WW breakfast... so tasty. I didn't find my bland at all. I followed the recipe as written for it's first try. I love this recipe because it can be made 100's of ways to suit your taste or just using whatever you have in the fridge. I also love that you can make it, slice & eat all week or freeze some for the next week. Thanks for posting!
Thaw, rinse and drain broccoli.
Put 1/2 of broccoli in 11x7 glass pan sprayed with Pam.
Put 1/2 onion, 1/2 pepper and all of cheese on top of that.
Put remaining broccoli, onion and pepper on top of that.
Blend egg beaters, milk, bisquick, salt, pepper and garlic in a blender until smooth.
Pour mixture over broccoli in pan.
Bake at 400 degrees for 50 minutes or until lightly browned.
Cut into 6 pieces when cool.