Whole Foods Jamaican Jerk Chicken Wrap
ChefLee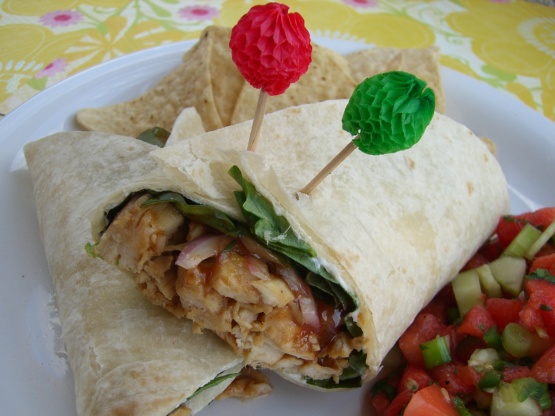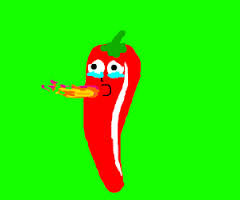 This is so tasty!!! I knew it would be good because it is a Whole Foods recipe and they always have amazing food!!! It is a sweeter wrap so if you don't want it so sweet, and more savory, I would leave off the mango chutney (or use it as a dipping sauce) because it would still be good with the Jerk marinade and all of the other ingredients! I served this wrap with recipe#124738 by andypandy and it was light and refreshing. Thanks for posting!!
Toss the chicken with the marinade and set aside.
Spread cream cheese on the tortilla and place 2 leaves of lettuce on top.
Transfer marinated chicken onto the lettuce, add red onions and chutney, then top with final lettuce leaf.
Roll up tortilla tightly and cut in half diagonally.