Nikoma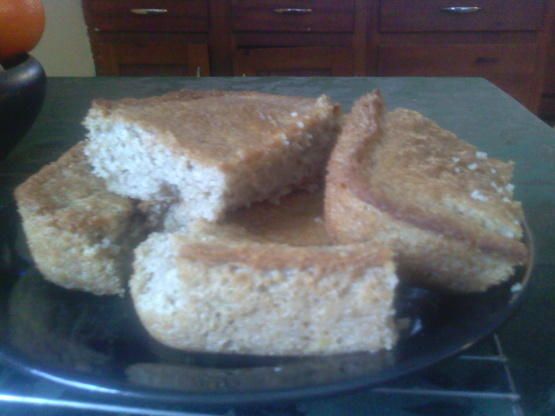 Dairy-free, Egg-free, moist and tasty spice cake.

I made cupcakes using this recipe and they turned out really well. I never dared to make vegan cake (or cupcakes) before, because I was afraid they would turn out to have the consistency of a brick. Now however I'm addicted to (making) cupcakes. Several of my friends could not believe these cakes were vegan.
Combine flour, sugar, baking powder, salt and spices in a mixing bowl.
Add vinegar, vanilla, oil, and ginger ale to the dry ingredients - stirring until just mixed.
Fold in raisins.
Pour batter into a greased and floured 8x8 cake pan.
Bake at 350F for 30-40 minutes or until cake tester comes out clean.