Ultimate Pumpkin Cheesecake (By Bird)
Prep 20 mins
Cook 1 hr 30 mins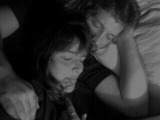 This is a very creamy and perfect balance between regular cheesecake and pumpkin pie. A hit at any holiday party. Superb pumpkin icing is wonderful and optional. Enjoy.
Directions
Preheat the oven to 325°F Prep a 9-10" spring form pan as follows: Place a sheet of parchement paper over the inside bottom of the springform pan, fit the rim and lock in place. Trim excess paper from the underside of the pan. Place a large sheet of heavy duty aluminum foil on counter. Place the locked pan in center and raise up the foil to top rim. Crinkle around the outer top of rim.
Using some cold butter, coat the bottom, corner (crease) and sides of pan and then press the crushed toasted almonds to the bottom and a little up the side. Sprinkle the crushed gingersnaps onto the bottom of the pan.
In a stand mixer, beat the cream cheese at low speed until soft and smooth, about 1 minute. Add the pureed pumpkin, brown sugar, granulated sugar, cinnamon, nutmeg, and salt, mixing well and scraping down the sides of the bowl occasionally. Add the eggs, one at a time, allowing incorporation between each egg.
Pour the batter into the prepared pan and place the cake pan inside a water bath (which is a large roasting pan and pour in very hot tap water until it reaches halfway up the sides of the cake pan.). Bake for 1.5 hours, or until the center reaches 150F with an instant read digital thermometer.
Remove the cake pan from the larger pan, remove the foil and set aside to cool on a rack. Do not release spring. Refrigerate a minimum of 4 hours (overnight is best).
Release the spring, and carefully lift off the rim. (at this point, you can easily slide the cake onto a serving platter using the parchment paper).
SUPERB ICING: In a medium bowl, mix cream cheese, 1 cup confectioners' sugar, butter, vanilla and pumpkin pie spice until well blended and smooth. Spread on top of cake or use a pastry bag to decorate.
NOTE: To toast almonds, preheat the oven to 350 degrees. Spread the almonds on a cookie sheet and toast in the oven until golden, about 15 minutes. Set aside to cool. Place in a mini food processor and pulse to chop.
Most Helpful
I've been looking for a good pumpkin cheesecake for years and have finally found it! We absolutely loved the version we made. In case you're wondering, here's what we altered...<br/><br/>> Used a store bought pre-made graham cracker crust (next time we will buy two though, because there was far too much to put into only one crust)<br/><br/>> Did not make the frosting (it didn't need it!)<br/><br/>> Added a caramel drizzle when served<br/><br/>> Used seasonal pumpkin cream cheese for one of the 8 oz. that made up the total 32 oz. called for in the original recipe <br/><br/>> Put a splash of vanilla into the filling as it mixed<br/><br/>> Used "pumpkin pie spice" but threw in an extra dash of nutmeg
Very nice cheesecake! I made a couple of small changes to make it work at altitude according to my high altitude cookbook and added a tbs. of flour to the pumpkin and decreased the sugars by a tbs. or so. The cheesecake was not as sweet as I expected but am pretty sure that was a result of my changes and cannot fault you for that. I also really liked the almond crust, I didn't think it would hold together as well as it did. Thanks for posting! I will definitely make again!

Delicious - and I really appreciated the very clear instructions which I need for a recipe like this where I'm outside my comfort zone: just don't make such recipes often. I cooked then pureed etc my pumpkin. A fabulously delicious cheesecake, made for PRMR. Loved the blend of spices and the inclusion of almonds. Thanks for sharing this recipe!