Turkey Patty Melt With Grilled Onion Relish
Prep 25 mins
Cook 20 mins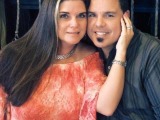 This recipe is courtesy of Bobby Flay from the Food Network. The turkey burgers are so moist with the onion relish and easy to make too!
Grilled Onion Relish

2 red onions, peeled and sliced into 1/4-inch thick slices
1⁄4 cup balsamic vinegar
1 tablespoon Dijon mustard
salt & freshly ground black pepper
1 tablespoon finely chopped fresh thyme leave

Turkey Burgers

1 1⁄2 lbs ground turkey
salt & freshly ground black pepper
8 slices rye bread (1/4-inch thick)
8 slices gruyere*** cheese (1/4-inch thick)
Directions
Make grilled onion relish first:.
Heat grill to high.
Brush onions on both sides with oil and season with salt and pepper.
Grill on each side for 3 to 4 minutes or until slightly charred and just cooked through.
Whisk together vinegar, mustard, salt, pepper, and thyme in a medium bowl.
Whisk in 1/4 cup of olive oil until emulsified.
Add the onions and stir until combined.
Let stand at room temperature until ready to use.
Make turkey burgers:.
With grill on high, divide the ground turkey into 4 equal burgers, brush with oil, and season with salt and pepper on both sides.
Grill for 3 to 4 minutes per side for medium-well doneness (the burger will continue to cook when placed back on the grill in the next step).
Place the bread on a flat surface.
Top each slice with a slice of cheese (***or you can sub your favorite kind of cheese in place of the gruyere) and a few tablespoons of Grilled Onion Relish. Place a burger on top and then top the burger with the remaining 4 slices of bread. Brush the top of the bread with the oil and place the burgers carefully on the grill, oiled side down, and press down slightly on the sandwich with a metal spatula.
Grill for 1 to 2 minutes or until golden brown, then brush the top slice of bread with oil, flip over, press the top with the spatula and cook until that side is golden brown and the cheese has melted.
Cut in half and serve.
Most Helpful
Awesome! I love patty melts, and this one rocked. The onion relish added lots of flavor to otherwise (sometimes) dry turkey. Will make again!
I really enjoyed this recipe. The relish is what makes it so good. I did make my turkey burgers the normal way that I do, with breadcrumbs, an egg, A1 sauce, garlic powder, and seaosoning salt. I also used Gouda cheese. Very yummy.

I love Bobby Flay's recipes for the most part, and this one was no diffrent.I scaled this down to one patty since I had some extra turkey from making meatballs and meatloafs. I grilled this last night and assmebled it then wraped it in foil to take to work. For lunch today I just popped it into the toaster oven and broiled each side. I also used Recipe #186721 for some of the relish since I had some of that left over too. The mixture of both was very nice. Im not sure if I liked the gruyere cheese, so when I make this again I will sub a diffrent cheese. Over all very good and very filling lunch!