Rita1652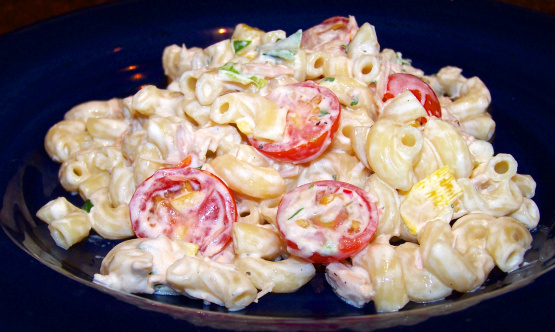 Made this for my son using canned turkey in place of Tuna because he won't eat seafood. This includes cherry tomatoes giving a nice sweet juicy bite. A good make ahead recipe.
In a large bowl mix all ingredients except the macaroni till well combined. Then toss in the macaroni. Chill for a couple hours to overnight.
Season with salt if desired.
Toss before serving.